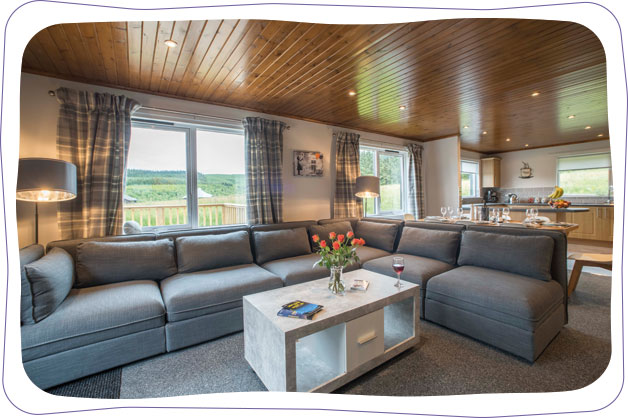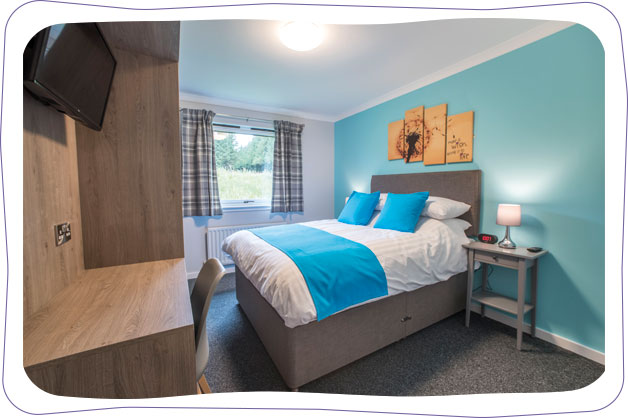 Five days, Monday to Friday
Prices per person, based on two people sharing a room:
June: £1,300
October: £1,300

Our holidays are available to people from all walks of life and we don't want finance to be a barrier to you getting away. If these prices are out of reach please contact us and we will support you to get the holiday you need.
Click on a date to reserve a room
Home to England's largest forest and the biggest man-made lake in Northern Europe, Kielder Water & Forest Park is a playground for outdoor enthusiasts. A haven for wildlife, the best dark skies in England and award-winning art & architecture… Kielder will inspire, surprise and enthral you.
The specially designed, four-star Scandinavian-style lodge is spacious, fully accessible and equipped for wheelchair users, and offers spectacular views of the surrounding landscape.
There is a choice of double or twin rooms (subject to availability). Each room is ensuite, with a small step into the shower.
This holiday offers a fun and exciting chance to take part in activities you may never have thought possible. The amazing team at the Calvert Trust will support you to take part in fully accessible activities such as zip-wiring, boating or archery.
You will also meet birds of prey up close and enjoy a day out in a local historic town.
Due to the continuing Covid-19 situation, we cannot confirm the itinerary until two weeks before your holiday.
The price you pay includes:
Select a date to make a reservation request today!
Before you make a reservation, please read our Frequently Asked Questions and Terms & Conditions.  
Please note that because of the limited number of places, we ask that you only book one holiday per year.  
Deposits are £200 per room. We require full payment two months before the holiday. If you need to spread the cost of your holiday, talk to us about a payment plan.