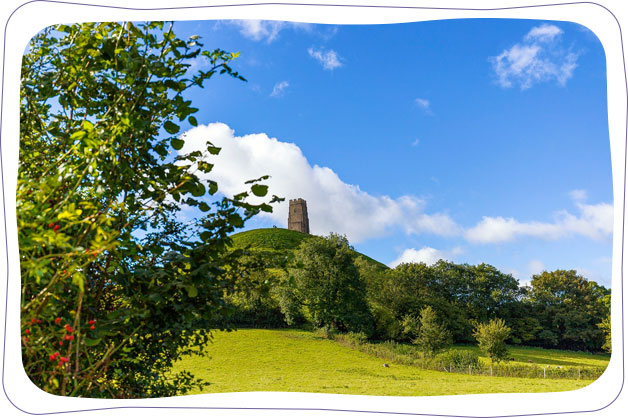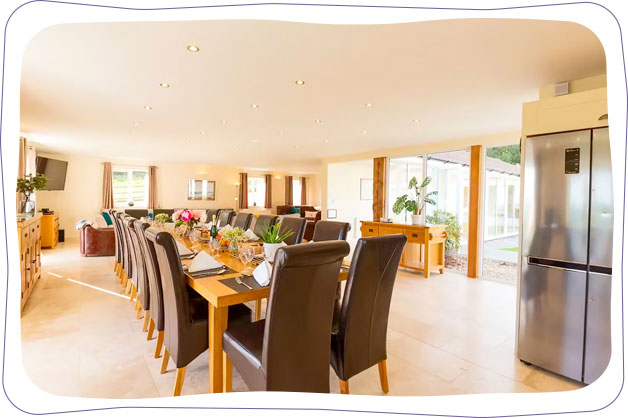 A brand-new destination, freshly introduced for 2024!
Five days, Monday to Friday
Prices per person, based on two people sharing a room:
June: £1,400
September–October: £1,350

Our holidays are available to people from all communities and financial backgrounds. We don't want finance to be a barrier to you getting a break. If these prices are out of reach we might be able to offer you further financial help, support you with finding additional funding, or both. Find out more here, or contact us if you're still unsure. We will support you to get the holiday you need.
Click on a date to reserve a room
Chard is a historic market town whose charm lies not only in its stunning backdrop of green fields and hills, but also in its quaint English country look and feel; its centre is a High Street Heritage Action Zone. A mere train ride away from the famous Jurassic coast and close to England's newly-designated biggest super nature reserve, the Somerset Wetlands, this is an exquisitely rich site of natural British beauty.
Holemoor Stables is set on a private estate deep in the glorious Somerset countryside. A Mediterranean-style courtyard nestled in the midst of the accommodation inspires a communal feeling, with a warm and cheerful feel to the interiors. Light and airy shared spaces, a garden patio looking out onto a smooth lawn, an indoor heated pool, and a games room all feature in giving it a luxury feel.
Each room in this fully ground-floor holiday house is 'zip and link', meaning the beds can be made up as either two Twins or one King at your request. Two of the bedrooms contain ensuite wetrooms, while the other two contain ensuite shower rooms where the shower may need to be accessed by a small step.
From breathtaking landscapes to heartwarming animal interactions, this holiday will immerse you in nature. Taste the sea air as you walk or boat along the rugged Jurassic coast. Try your hand at falconry or take a stroll alongside fuzzy alpacas. And don't forget to explore the county's rich history, with ancient sites woven into the fibre of the countryside; the Somerset area has been inhabited since prehistoric times and there are plenty of historical locations waiting to have their secrets discovered.
Every holiday with Dementia Adventure is unique! Your itinerary may vary depending on the date, and will be released to you in good time before your departure — usually about two to three weeks prior.
If you would like to get an idea of the kinds of activities that may be in store for you, see the example itinerary below. However, please note that this example is just a mock-up based on past years' schedules, and does not constitute your final itinerary.
Monday
Tuesday
Wednesday
Thursday
Friday
Morning

Enjoy the coast and sea air at Lyme Regis

Feed and walk with alpacas before indulging in tea and cake

Leisurely exploration of Forde Abbey and Gardens, with lunch in their coffee shop

Visit Coates English Willow Centre for basket-making and a final nature walk

Afternoon

Arrival. Meet at a local cider farm for lunch and a tour

Fish and chip lunch in anticipation of a sightseeing boat tour along the Jurassic coast

Picnic lunch, then take the Wetland Explorer tram from Seaton to the Somerset Wetlands for some nature-based activities

A light brunch in the visitors' centre

Evening

Enjoy a home-cooked evening meal at the accommodation

Home-cooked evening meal at the accommodation, then a visit from a falconer with their birds of prey

Enjoy a home-cooked evening meal at the accommodation

Dinner out at a traditional local pub
The price you pay includes:
Select a date to make a reservation request today!
Before you make a reservation, please read our Frequently Asked Questions and Terms & Conditions.  
Please note that because of the limited number of places, we ask that you only book one holiday per year.  
Deposits are £200 per room. We require full payment two months before the holiday. If you need to spread the cost of your holiday, talk to us about a payment plan.