Dementia Training for Organisations, Professionals and Volunteers
Are you a member of staff or volunteer of an organisation that supports people living with dementia, or are you interested in creating inclusive services and outdoor experiences?
Our aim is to support organisations to ensure people living with dementia have access to the health and wellbeing benefits of connection to nature and the outdoors. Whether you're working in health or social care, tourism or green spaces, we will work with you to support you in overcoming the barriers to making this happen.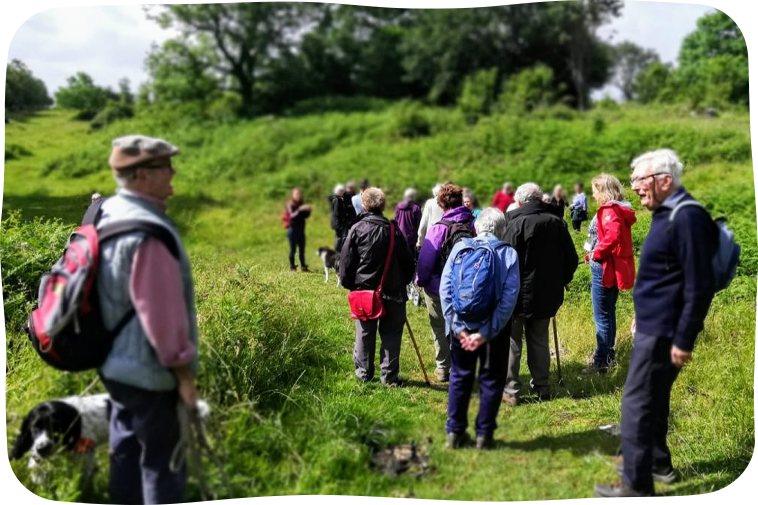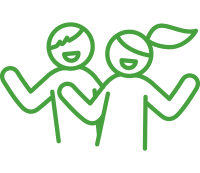 Number of individuals: Over 17,000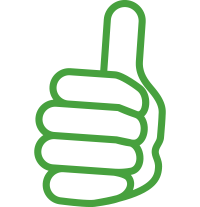 98% of professionals would recommend our training
We ground our training in our ethos of thinking differently about dementia. Our positive approach means we focus on the individual, not the condition, looking at what is possible- with the right support.
The latest research and the voices of those living with dementia and those who support them informs all of our training. Their stories provide inspirational real-life examples of how our approach makes an impact and changes lives.
Every organisation we work with has different needs, requirements, and resources. We don't believe in 'one size fits all' training.
We will always start by listening to you and helping you to identify the gaps that prevent you from meeting your objectives. Then we will work with you to co-create a practical training solution that is tailored to your specific requirements.
Why choose Dementia Adventure?
We are a sector leader in training organisations in how to support people with dementia to access the health and wellbeing benefits of nature and the outdoors.
We use our practical experience of delivering activities directly to inform our training. During our supported holidays, we live with people who have dementia and their family members. We're alongside them for 24 hours a day, giving us a unique opportunity to listen and learn about the challenges they face and the support they really need. These experiences shape all of our training, and as a result, we offer positive solutions and 'real world' guidance that can apply to all kinds of circumstances.
We have a proven track record of training and supporting over 17,000 individuals from care homes, local authorities and housing associations to wildlife trusts and tourist attractions. We have supported small charities to set up regular nature experiences, worked with large care homes to increase the confidence of their staff, and trained client-facing teams in large corporate organisations.
Whether you're looking to upskill those who already support people living with dementia, create inclusive and accessible services across your organisation or set up a nature-based program specifically for people with dementia, we can help.
We can support you to: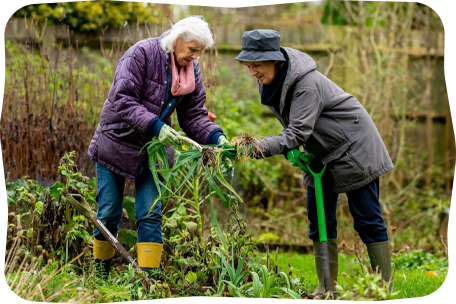 Vicky Peet leads Froglife's Leaping Forward for Dementia project, supported by the City Bridge Trust. The project empowers people living with dementia to access the benefits of nature and the outdoors.
Bradgate Park is a very popular public park close to the city of Leicester in the East Midlands. It covers 850 acres and has special protection status for its ancient trees, geology and wildlife.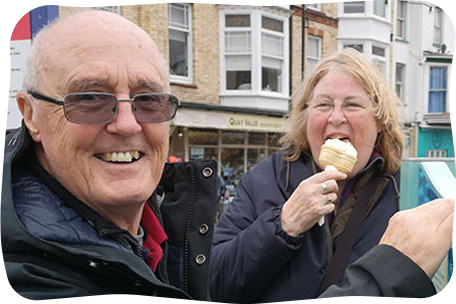 Shan Rees, 68, and her husband Geoff, 70, who has dementia, went to Devon on one of Dementia Adventure's supported breaks.
Kathy supports her Dad who lives with dementia. She lives 100 miles away from him, which left her feeling isolated and unsure of how to support him from so far away.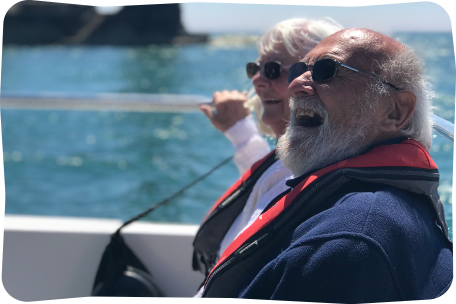 Our training empowers staffing teams, to recognise the health and wellbeing benefits of nature experiences and provides the practical learning in order to incorporate a connection to nature within their practice.
Staff who directly contribute and support nature-based experiences report:
Do you work with family carers?
If you are a paid professional working with people with dementia or their friends and family, you may want to attend an Understanding Dementia Better session before signposting others to our services.
We provide a limited number of spaces for professionals on each session. Please contact us if space is not available.