Dementia Adventure is a multi-award-winning national charity, established in 2009. We think differently about dementia.
We look at what people can do, not what they can't. We believe that with the right support, everyone with dementia can get outdoors, experience the well-being benefits of nature and enjoy more active and fulfilled lives.
We provide supported dementia holidays (Adventures), and dementia training for family and friends, professionals and organisations.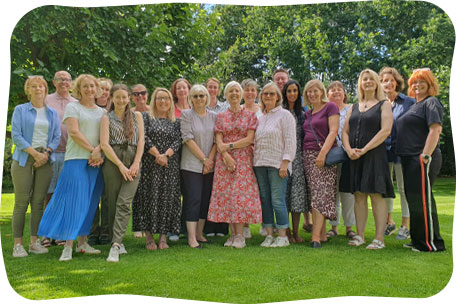 A more active and fulfilled life for everyone living with dementia.
Supporting people with dementia to get outdoors and experience the benefits of nature.
Positivity, Care, Connection, Empowerment, Inclusivity.
We are committed to equality, diversity and inclusion, and are keen to ensure that anyone who comes into contact with us and our services is treated with warmth, dignity and respect irrespective of who they are and what protected characteristics they may have. We are an equal opportunities employer and encourage applications from all suitably qualified persons regardless of their race, gender, disability, religion/belief, sexual orientation or age.
Head of Fundraising and Development
We are looking for a Head of Fundraising and Development to take a lead in the development of partnerships and projects to raise funds for our unique work. You will manage a team of six, comprising roles in fundraising, communications, community engagement and data management.
We are looking for an experienced strategic and creative individual who will lead and deliver high-quality, effective communications strategies to build brand awareness, promote our services and activities, and support income generation.
We're looking for a Volunteers Coordinator to join our small team to recruit, train, support and manage volunteers. This position will play a key role in shaping the growing involvement of volunteers across the whole organisation.