Is it your dream to trek the Sahara Desert, run a marathon, cycle London to Paris, or take on a Tough Mudder event?
Your bucket list challenge could help bring adventure to people living with dementia.
We're here to support you as you gather sponsorship for your fundraising challenge event.
Our fundraising pack is full of ideas and advice. It will help you set up your online fundraising page, shout about why you're supporting us and ask people to sponsor you. And we will send you a specially branded Dementia Adventure t-shirt or running vest!
Simply pick your challenge and select Dementia Adventure or type us in under 'Other Charity' when you register.
*Sadly, it's hard for smaller charities to secure charity places in the London Marathon. If you're lucky enough to win a ballot place, we would love you to fundraise for Dementia Adventure.
Meet some people who've taken on a challenge in aid of Dementia Adventure
Gary & John cycled from Essex to Paris
Neil got matched funding from his employer
Rose walked 75 miles of Essex coastline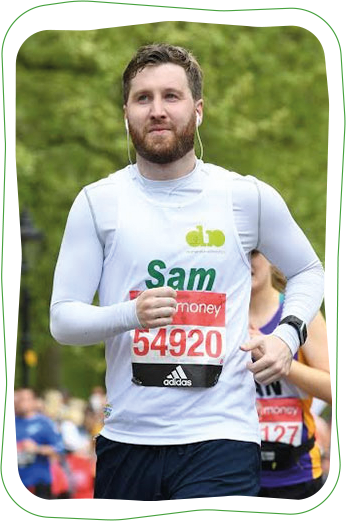 Sam ran the London Marathon
Esme and Seth made it a family affair
Other ways to support us: