Some people with dementia and their supporters have difficulty finding the motivation to 'get up and do'.
Our Mood and Motivation session looks at why that might be, from the perspective of both the carer and the person with dementia.
Aimed at family and friends supporting a person living with dementia. You will consider how to improve mood and motivation, both for yourself and the person you support. We will discuss some helpful hints and tips on how to raise mood, build confidence and consider meaningful activities, while encouraging the individual to feel happy, safe and secure.
We suggest you complete the Understanding Dementia Better training first, as it provides you with the foundation you need to get the most out of this session.
About Mood and Motivation
During this session, our expert training team will offer you small and easy steps that can make a big difference.
The 1.5-hour sessions are informal, and a great opportunity to meet and learn from other people in similar situations to you.
We actively encourage questions, which you can ask during the session or send to us before-hand.
You can expect to understand:
There will be time for group discussion (participation is as much or as little as you would like).
Following the training, we will send you an email with a link to resources we mention throughout the session.
Our training team are dementia experts who have developed a huge amount of knowledge and experience over many years of delivering similar events to people with dementia—and those who live and work with them.
They are dedicated to learning from people with lived experience of the condition.
All our training is created using the latest research.
This session is for unpaid family supporters or friends of people living with dementia, who have already attended an 'Understanding Dementia Better' session and who want to improve confidence in how to pursue meaningful activity.
The session will consider:
Mood and Motivation Sessions are free to attend, but booking is essential.
To book into Mood and Motivation:
I've booked and now I can't attend
Don't worry, we know that life can be unpredictable and it's not always possible to join the training as you had hoped. If that happens, and you are able, please contact us.
Kathy supports her Dad who lives with dementia. She lives 100 miles away from him, which left her feeling isolated and unsure of how to support him from so far away.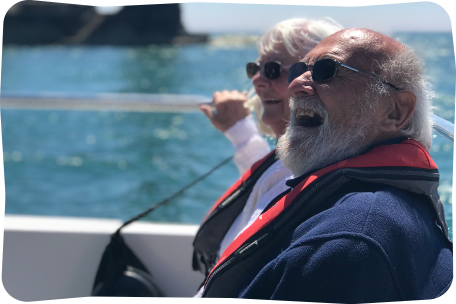 Mood & Motivation Sessions
Book your free place at a Mood and Motivation session by selecting one of the events below and clicking on the 'More Information' button.
Tuesday, 12th September 2023
10.30 – 12:00 BST
Tuesday, 17th October 2023
18.00 – 19:30 BST
Thursday, 16th November 2023
10.30 – 12:00 BST
More dates coming soon...
How to Join an Online Session
When you book into an Understanding Dementia Better session, you will receive an email containing a link to click in order to join the session via Zoom. You don't need to download any special software—all you need is the link we'll send you.
Please watch this short film by DEEP that gives a very simple explanation of the process.