Useful resources for the friends and family of people living with dementia.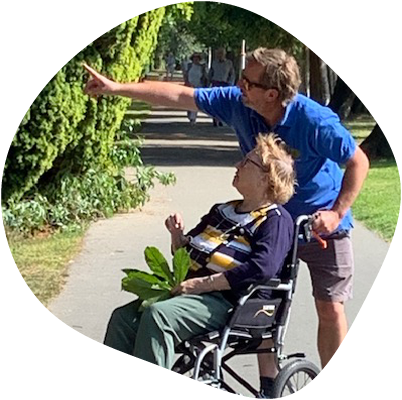 Understanding Dementia Training Session
This free online session will help you think differently about dementia. You will connect with experienced dementia trainers and other dementia carers to learn more about dementia and receive practical guidance that will help you in your supportive role.
Our experienced trainers cover:
Research shows that meaningful outdoor activity and connection with the natural environment can slow down the progression of the symptoms of dementia, and have a positive effect on both the person living with dementia and those who support them. Find out how it helps by reading our Benefits to Nature guide.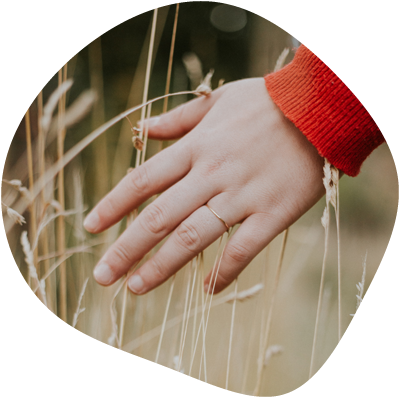 How to Engage with Nature and the Outdoors
These top tips offer you simple, practical advice on how to get outdoors or connect with nature indoors, so you can access all the wellbeing benefits for you and people living with dementia.
Overcoming Barriers to Connecting to Nature and the Outdoors
If you are supporting someone who is reluctant to go outside, or you have some concerns yourself, our Overcoming Barriers guide is for you. It offers you insight and practical solutions that we have developed with families supporting loved ones with dementia.
Playlist for Life is a charity founded in 2013 by writer and broadcaster Sally Magnusson. They want everyone with dementia to have a unique, personal music playlist and everyone who loves or cares for them to know how to use it. More than 20 years of scientific research shows that listening to a personal playlist can make living with dementia easier and happier. Building a personal playlist means exploring someone's life story to gather the tunes that are most deeply attached to memories and emotions.
The Woodland Trust has information about sites to visit and things to do in the woods. Step into their woods and enter a world of endless opportunities. Watch for wildlife. Uncover history. Go on an adventure. Get closer to nature.
The Wildlife Trusts have been saving wildlife and wild places, increasing people's awareness and understanding of the natural world, and deepening people's relationship with it, for more than a century. They look after over 2,300 nature reserves, covering 98,500 hectares, and operate more than 100 visitor and education centres in every part of the UK.
The Sensory Trust is a leading authority on inclusive and sensory design. They use nature and the outdoors to improve the health and wellbeing of people living with dementia, disability and health issues, their families and carers. We work throughout the UK, and share our approaches internationally with a wide network of organisations and individuals.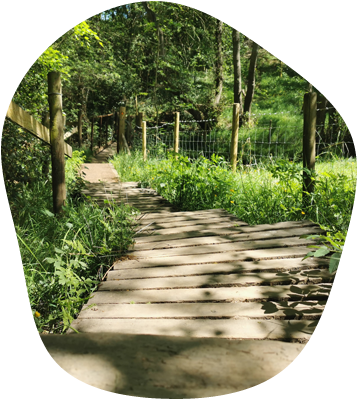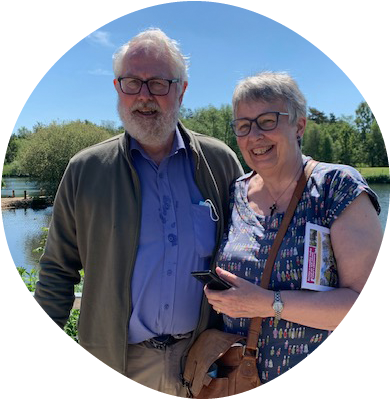 Learning from the experiences of People Living with Dementia
Dementia Diaries is a UK-wide project that brings together people's diverse experiences of living with dementia as a series of audio diaries. It serves as a public record and a personal archive that documents the views, reflections and day-to-day lives of people living with dementia, to promote dialogue and changing attitudes.
Peter Berry lives with dementia. He has a dementia diary, and a YouTube channel where he shares about his life and experiences.
Agnes Houston lives with dementia. She has a dementia diary, and you can follow her on Twitter.
Timeless App A caregiver-assisted app for people living with dementia to stay connected with their loved ones. It helps people with dementia to remember events and recognize people through artificial intelligence. (Only available on iPhone).
Wildlife Trust App A free app to discover the Wildlife Trust sites in your area and find out about the services they offer.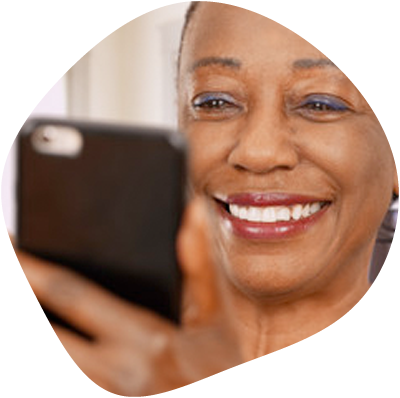 There are many books about dementia, here is a small selection of links. Your library may have copies.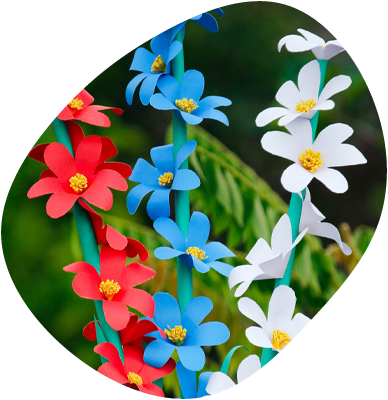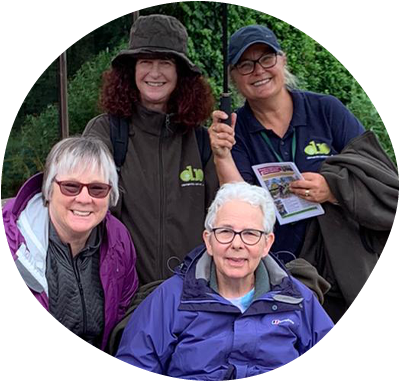 Additional Support, Advice & Guidance
Admiral Nurses – Tel: 0800 888 6678
Admiral Nurses provide the specialist dementia support that families need. When things get challenging or difficult, Admiral Nurses work alongside people with dementia, and their families: giving them one-to-one support, expert guidance and practical solutions.
Age UK – Tel: 0800 678 1602
Age UK is the leading charity for older people providing help, information and advice.
Alzheimer's Society – Tel: 0300 222 122
Alzheimer's Society is a United Kingdom care and research charity for people with dementia and their carers. It operates in England, Wales and Northern Ireland, while its sister charities Alzheimer Scotland and Alzheimer's Society of Ireland cover Scotland and the Republic of Ireland respectively. It provides a range of free resources covering many different types of dementia in addition to help, advice and support services.
Carers Trust
A charity for, with and about carers. They work to improve support, services and recognition for anyone living with the challenges of caring, unpaid, for a family member or friend who is ill, frail, disabled or has mental health or addiction problems.
Carers UK – Tel: 020 7378 4999
Carers UK give carers expert advice, information and support. They campaign and innovate to find better ways to reach and support carers.
DEEP – Dementia Engagement and Empowerment Project
DEEP engages and empowers people living with dementia to influence attitudes, services and policies that affect their lives.
Dementia Action Alliance
Organisations across England who connect, share best practice and take action on dementia. Everything they do is in partnership, and informed by people living with dementia, and those that care for them.
Dementia UK
Speak with an Admiral Nurse: Call 0800 888 6678
Independent Age – Tel: 020 7605 4200
Whatever happens as we get older, we all want to remain independent and live life on our own terms. Independent Age offers regular friendly contact and a strong campaigning voice. They can provide you and your family with clear, free and impartial advice on the issues that matter: care and support, money and benefits, health and mobility.
Reengage
Formerly Contact the Elderly, they have a vision of a world where no one is ever too old to make friends and enjoy social interaction.
Young Dementia Network
A community that includes people living with young onset dementia, their family and friends, as well as organisations and professionals who work in the fields of dementia and social care.
Provides opportunities for members to share experience, knowledge and to learn from each other.
Collaborates to create young onset dementia resources.
Encourages improved young onset services across the UK and influences and informs national and local policies.