Dementia Training For Friends & Family
It is estimated by 2040 that 1.6 million people will live with dementia in the UK and approximately two-thirds of those people will live at home supported by a family member or friend.
Many families feel they are doing what anyone else would in the same situation – looking after their mother, husband, wife or friend and just getting on with it. Caring can be immensely rewarding, but it also takes an enormous investment of time, energy and mental well-being. It can be hard to find the time to take care of yourself or find the support you need.
You're telling us that post-diagnosis you're not being given the information you need to help you support people with dementia at home. In response, we're offering families free training sessions to help them understand the condition better, build confidence and find solutions that lead to improved well-being both for themselves and the person with dementia.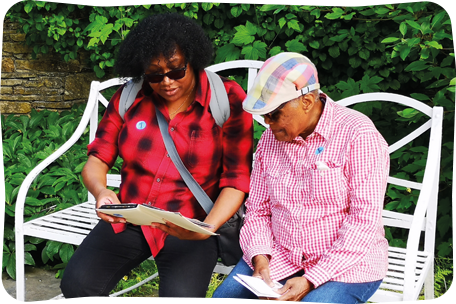 For more than a decade, we have worked closely with people with dementia and their families. During our supported holidays, we live with people who have dementia and their friends and family members. We're alongside them for 24 hours a day. This gives us a unique opportunity to listen and learn about the challenges they face and the support they really need. These real-life experiences have shaped all of our training, and as a result, we offer positive, practical solutions and 'real world' guidance that can apply to all kinds of circumstances.
We base our training on research that shows connecting with nature can significantly improve the health, emotions and social skills of people living with dementia, including improved sleep, appetite and speech, while reducing stress, anxiety, loneliness and even delaying the progression of the condition.
The reality for many people with dementia is that there are barriers to accessing these benefits. Our aim is to support you in overcoming those barriers to create positive experiences, offer greater choices and facilitate better well-being in your family.
Watch this film to find out about the impact this training had on some carers.
Dementia Training Sessions
In both sessions, you will connect with experienced dementia trainers and other family caregivers. You'll be able to ask questions and you'll receive free resources after the session.
We suggest you complete Understanding Dementia Better first, as it provides you with the foundation you need to get the most out of further training.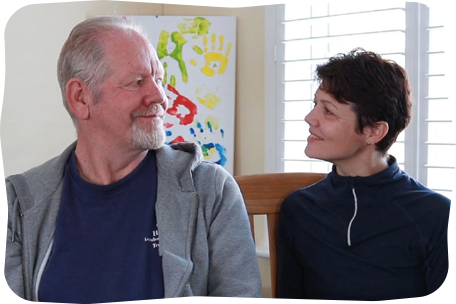 Understanding Dementia Better
This session will support you to understand dementia better, offering you small and easy steps that can make a big difference. We will help you think differently about the condition, taking a positive view of what an individual can do, rather than what they can't.
Some people with dementia and their supporters have difficulty finding the motivation to 'get up and do'. Our Mood and Motivation session looks at why that might be, from the perspective of both the carer and the person with dementia.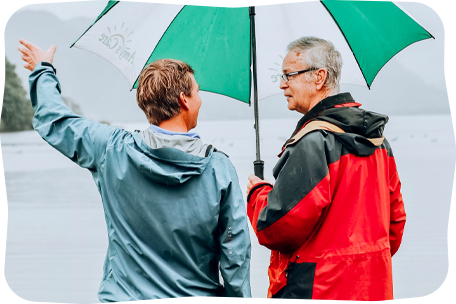 Contact Dementia Adventure