Dementia Training and Support
Dementia Training and Support
We deliver a range of dementia training for friends, family, volunteers, staff and organisations to help them think differently about dementia and equip them with the skills and confidence they need in their role.
Research shows connecting with nature can significantly improve the health and wellbeing of people living with dementia, including improved sleep, appetite and speech, while reducing stress, anxiety and loneliness.
The reality for many people with dementia is that they face barriers in accessing these benefits. Our aim is to support families and organisations to overcome those barriers and create positive experiences, offering greater choice and facilitating better health and wellbeing.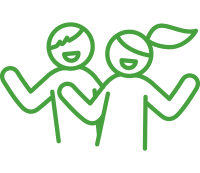 Number of individuals: Over 17,000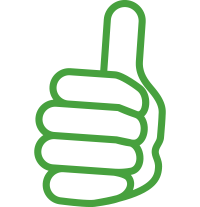 97% of family carers who would recommend our training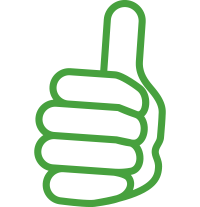 98% of professionals would recommend our training
Grounded in research, our training follows our ethos of thinking differently about dementia. Our positive approach means we focus on the individual, not the condition, looking at what is possible – with the right support.
We use our practical experience of delivering activities directly to inform our training. During our supported holidays, we live with people who have dementia and their family members. We're alongside them for 24 hours a day, giving us a unique opportunity to listen and learn about the challenges they face and the support they really need. These experiences shape all of our training, and as a result, we offer positive solutions and 'real world' guidance that can apply to all kinds of circumstances.
The voices of people living with dementia and those who support them share their experiences and stories which bring our training alive.
Our team of experienced trainers tailor all of our training to the needs of whoever they are working with, whether that be for family and friends, individual staff, volunteers or organisations including care homes, NHS, local authorities and housing associations, green space organisations, and travel companies.
Our bespoke approach makes us unique. We listen to you and work with you to deliver practical solutions that help you meet your objectives.
We have a proven track record of training and supporting friends, family and organisations across multiple sectors. We have supported small charities to set up regular nature experiences, worked with large care homes to increase the confidence of their staff, and trained client-facing teams in large corporate organisations.
Our training leaves people feeling better equipped, more able to cope, and more positive about their role.
Whether you support someone with dementia at home, or through your work, we can support you to:
Professionals, Organisations & Volunteers
98% of organisations we have trained would recommend our training to others.
We offer tailored training solutions to help you support people with dementia, create inclusive services or outdoor experiences.
97% of attendees have an increased understanding of how to support someone with dementia.
Free online training for friends and family supporting someone with dementia at home.