What does an Adventures Supporter do on a holiday or short-break?
Assist and support one or two people living with dementia and their carer(s) to ensure it's beneficial to their wellbeing. You'll be: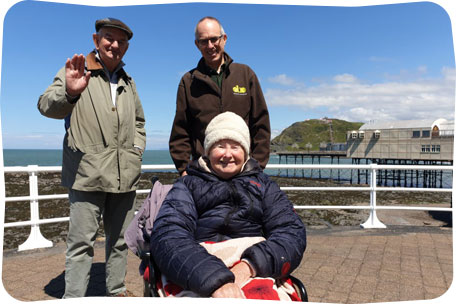 How much time will I have to commit?
We ask for a willingness to support us for the duration of one of our 4 or 5 day holidays or short-breaks a year. You'll get plenty of notice about upcoming dates. We also require some of your time before the holiday to prepare and after the holiday to debrief on events, this will be over the phone or by zoom.
Where will the holidays or short-breaks take place?
The holidays are various locations around the UK as featured in our holiday programme or where guests choose to visit if they are on a tailored holiday. We will expect you to travel to the holiday location. You can claim for any reasonable out-of-pocket expenses.
What are the personal benefits?
What else do I need to know?
Volunteers are required to:
What are the personal benefits?
What skills and attributes do I need?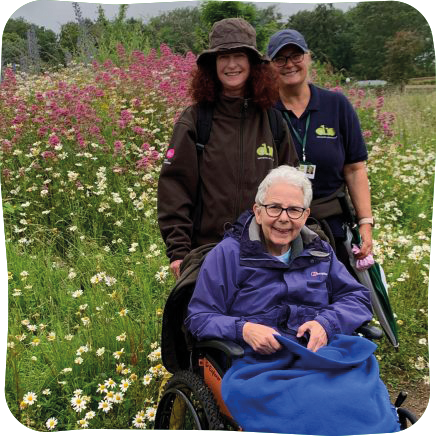 Volunteering and Covid-19
At Dementia Adventure, we appreciate our volunteers and we will do our best to take all reasonable steps to ensure the safety and wellbeing of everyone. During the pandemic, we are asking volunteers to: