Greening dementia is the title of an important research report which was the result of a partnership project between Dementia Adventure, Natural England and the Woodland Trust.
The purpose was to produce an evidence report into the benefits and barriers to engagement with the natural environment for those living with dementia and to develop project proposals to test a number of large scale interventions that improve access to the natural environment for those living with dementia. The evidence report has been widely cited and shared since publication and is available for download:
We have since added to the greening dementia work with our Is it Nice Outside? Research and are implementing the findings of this work through our training programmes, including Dementia Adventure in a Box, and through our participation in the National Outdoors for All Working Group and ongoing partnership with Natural England.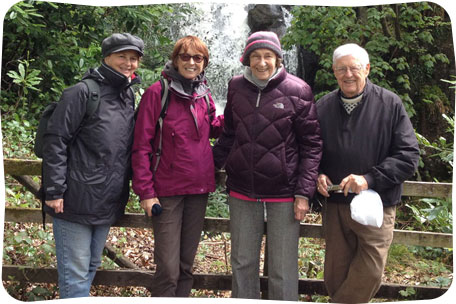 If you would like to support us to fulfil the recommendations, or have a project proposal related to greening dementia that you would like Dementia Adventure to support, then please contact us.