The benefits of nature for the health of human beings are well-documented and widespread. The evidence is conclusive: getting outside and interacting with the natural world is good for our mental, physical, and emotional health.
Yet many people with dementia and their carers spend a disproportionate amount of time indoors. Though it can seem challenging to get outside, with the right support anything is possible. Here's why connecting to nature is so vital for anyone living with dementia.
What are the benefits of spending time in nature?
Chemical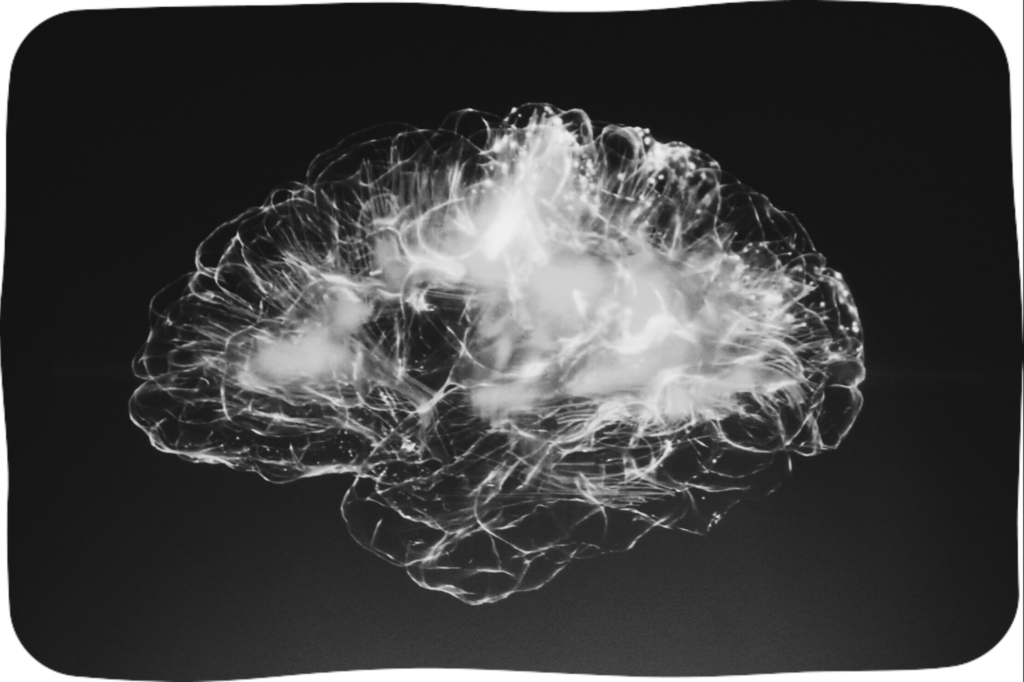 Did you know that being in a natural setting actually produces physical and chemical reactions in the bodies of human beings? Our senses pick up on signals from the environment around us — the sights, smells, and sounds that we're exposed to — and our body reacts. This could mean our heart rate slowing, our blood pressure lowering, or our muscles relaxing. Our levels of cortisol, the stress hormone that reacts with your brain to change your mood and heighten feelings of fear, start to lower as well.
The Result
Lower levels of stress and anger, and reduced anxiety and depression. A general improvement in mood.
Connection
Nature is interesting! Spending time in it encourages you to take notice of what's going on around you, providing a general sense of connection to the world you live in.
In getting out of the house and taking part in outdoor activities you're likely to meet like-minded people, and with a shared interest in the natural environment as a ready discussion point, you're more likely to engage in fulfilling and enjoyable conversations. You'll find that your local community will often act as a natural bridge to accessing the surrounding environment via nature-based pursuits with local groups or clubs, and vice versa; taking part in these will also provide opportunities for integrating with the community.
The Result
Less loneliness, less isolation, and more feelings of connection, both with your community and with nature. Engaging in new relationships and activities can also really boost your self-esteem.
Health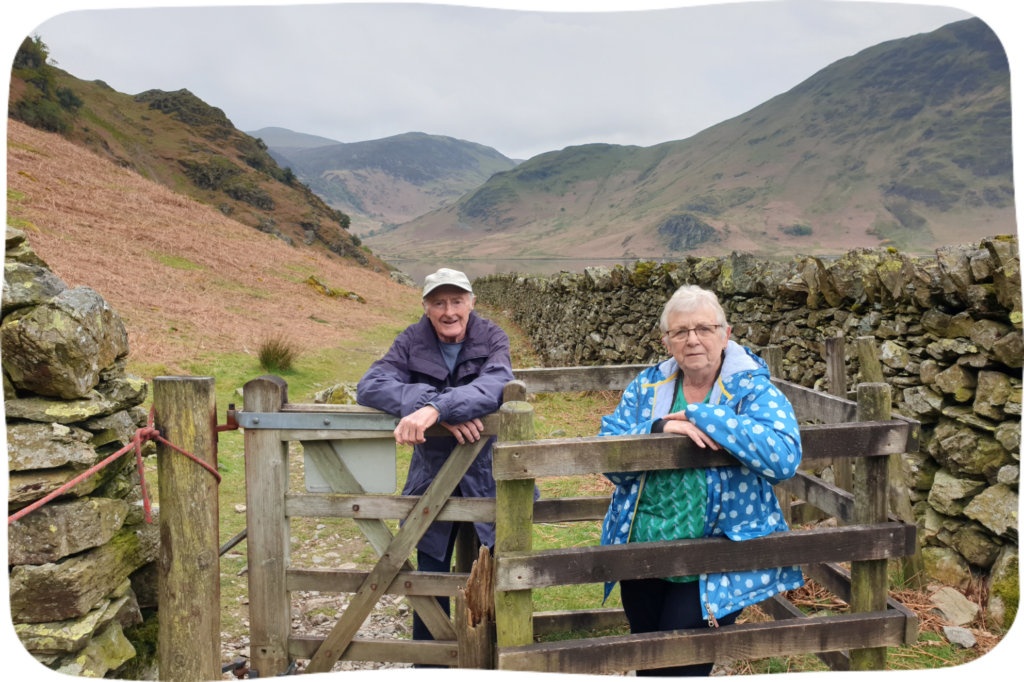 Being outside exposes you to 33-66 times the amount of natural light that you're exposed to indoors, and to greater levels of oxygen. Both light and oxygen help regulate our circadian rhythms, which affect our sleep, alertness, and appetite. Increased levels of oxygen additionally improve brain function, aiding in concentration.
Meanwhile, outdoorsy occupations naturally lend themselves to physical activity. Whether you're doing some gentle gardening or something more concentrated, such as hiking, being active can improve your physical health and promote healthy activity in your brain as well.
The Result
Better sleeping, eating, and digestive patterns, improved skin health and fitness, and better concentration and memory.
What does this mean for people living with dementia?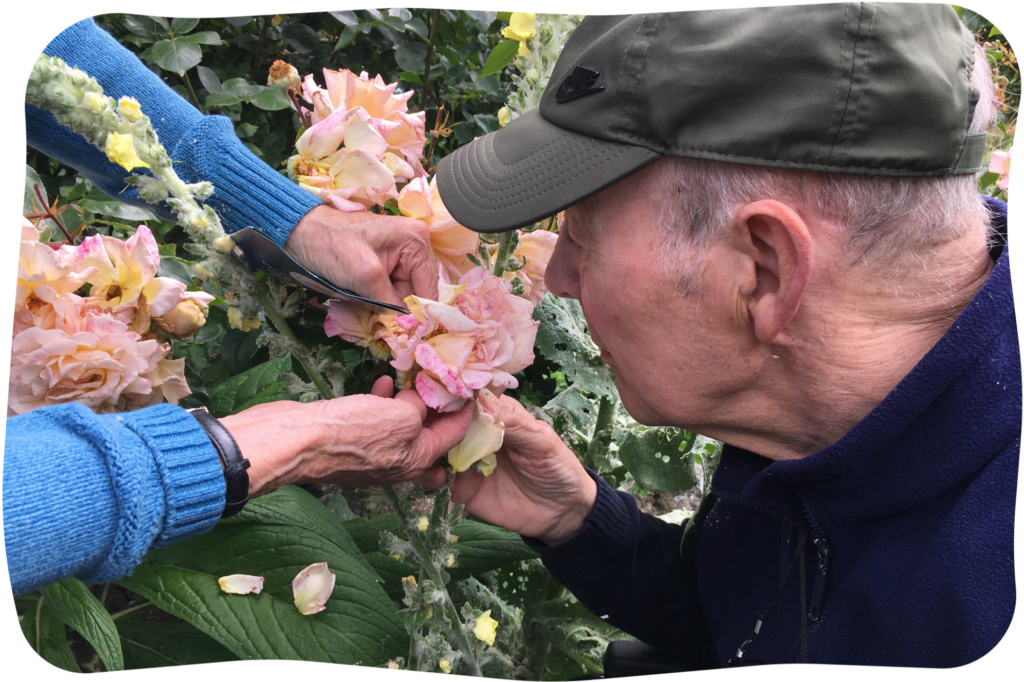 Dementia Adventure's Greening Dementia research (carried out in partnership with Natural England and the Woodland Trust) found that the myriad benefits of spending time in nature can be particularly pertinent to those living with dementia.
'Chemical' Benefits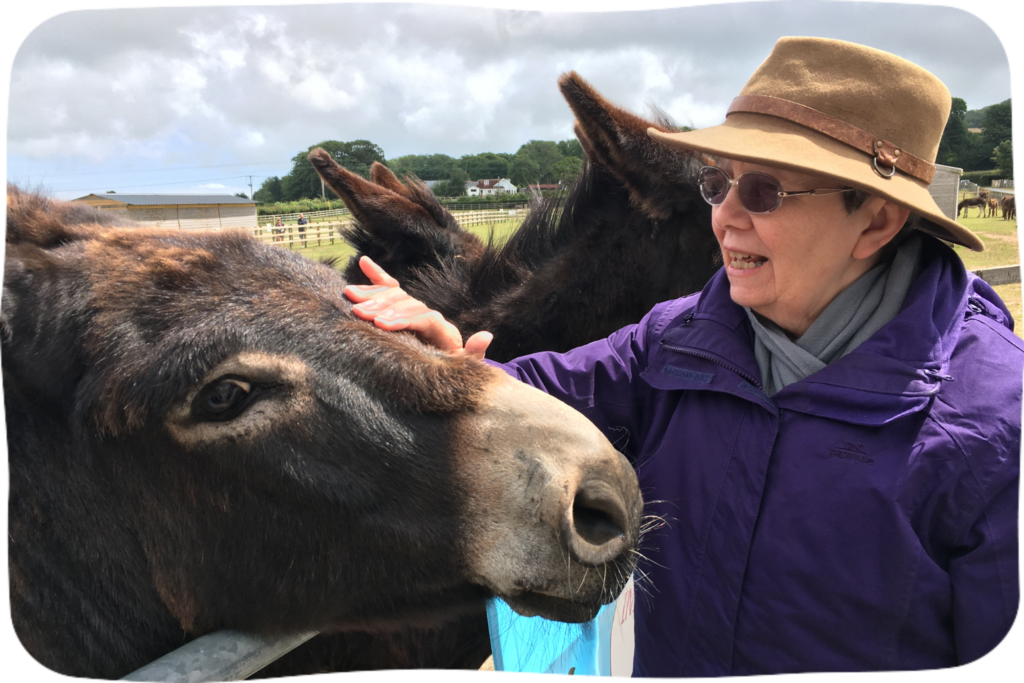 The chemical changes that occur in the brain while spending time outside can lessen common dementia symptoms like agitation and stress. As the senses begin to interact with the goings-on of the natural world, awareness and engagement increase, while apathy decreases. This engagement of the brain means that those who tend to be silent and withdrawn often show more interest than they typically would in communicating and interacting with the people around them.
Though many of these improvements tend to be short-term, the sense of wellbeing and contentment they generate can be very long-lasting, especially when accessed regularly.
'Connection' Benefits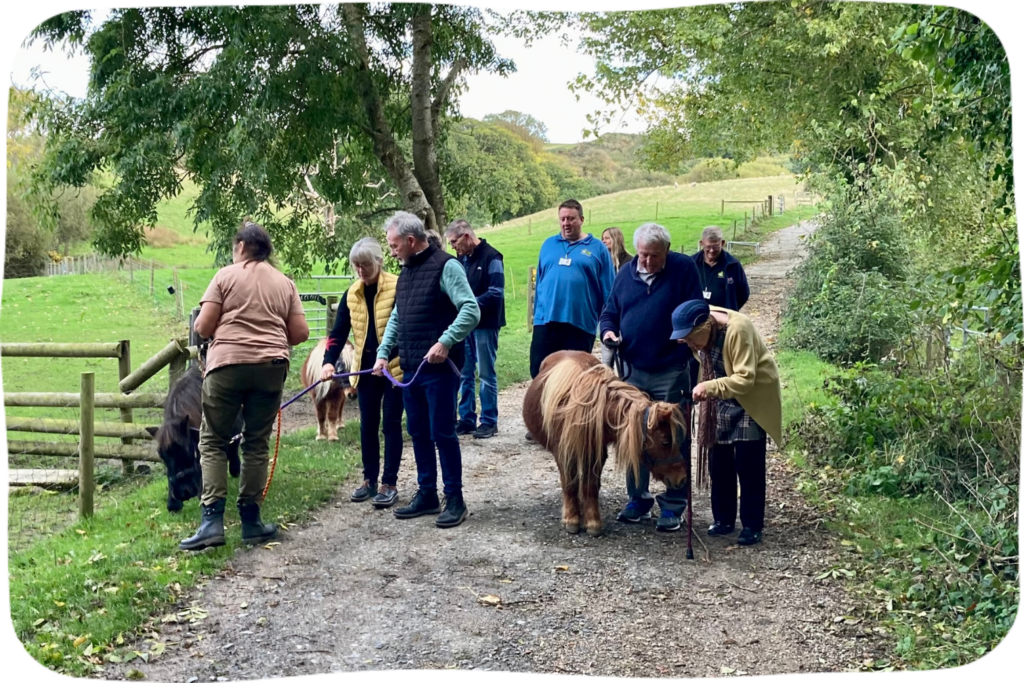 Having ties to the local environment and positively contributing to the community can help with a person's sense of independence and self-esteem. Not only can this help someone live independently for longer on a practical level, but feeling secure in their own capabilities will help them feel more in control of their life and add to their emotional wellbeing.
A sense of belonging can help people with dementia to see that their life is valuable to others and therefore worth living to its fullest, countering the potential for 'giving up' and retreating into themselves.
'Health' Benefits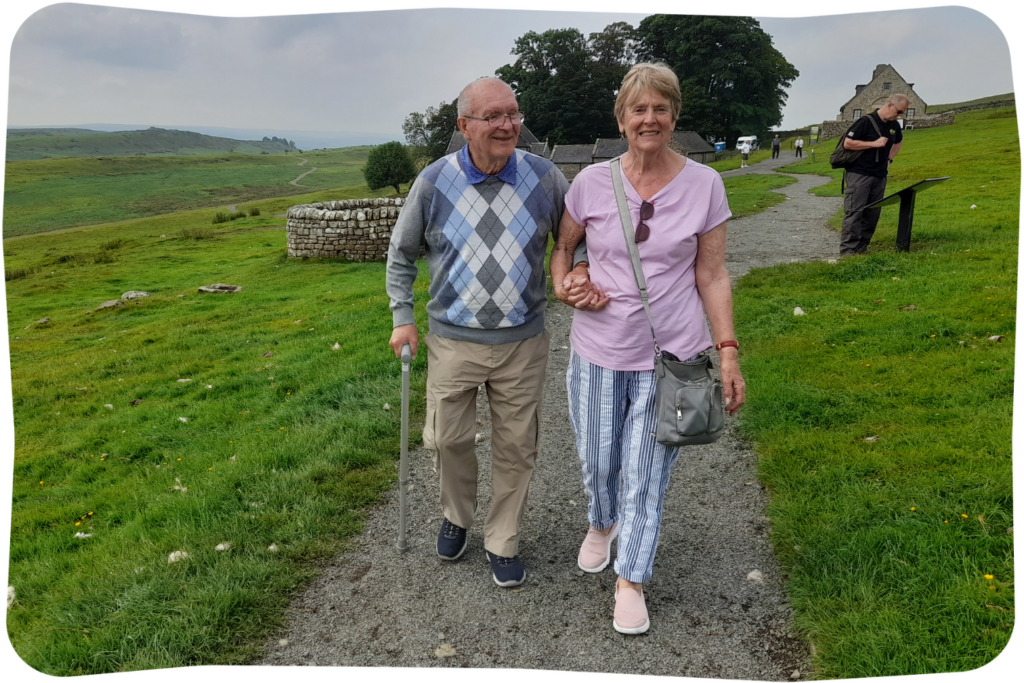 Improved verbal expression, memory, and attention can manifest in longer conversations that are less difficult to track for someone who has dementia, as well as easier focus on what others are saying and what's going on around them.
Regular interaction with the world of the outdoors can help even out sleeping patterns and promote a more vigorous appetite, as well as keep the digestive system working properly through lowered levels of cortisol. A healthy pattern of carrying out these crucial behaviours can help to keep the body functioning as it should for as long as possible. Being in nature also encourages use of the body within its abilities, which then helps conserve and sometimes even strengthen those abilities.
Accessing the Benefits of Nature
Connecting with nature is almost always possible, even if it's in a small way! Research shows that just 15 minutes outdoors or engaging with nature is good for your health and wellbeing, and that includes everything from a walk on the beach to watching the birds from your window. You can even bring nature indoors with a Nature Box.
Why not take a look at our tips for connecting with nature for some inspiration?
---
If you're a carer for someone living with dementia and are struggling to motivate them to get outside, you might find one of our Mood and Motivation training sessions useful. These 1.5-hour sessions are for the friends and family of people living with dementia, and explore how to improve mood and motivation both for carers and for the people they support.