Players of People's Postcode Lottery are supporting thousands of family carers by helping us to deliver free dementia training.
Our Training Sessions
Our training sessions for friends and family are a lifeline to many people who never expected to become carers, but took on the role when someone they loved was diagnosed with dementia.
Carers tell us that there isn't enough information out there to help them through the post-diagnosis period. In response, thanks to the support of players, we set up a programme of free training to help carers to understand dementia better, build confidence in managing it, and find solutions that lead to improved wellbeing both for themselves and the person living with dementia.
Initially face-to-face, we moved training online and increased the number of sessions available when the COVID-19 pandemic hit; with many services closing, increasing numbers of people were finding it difficult to get the vital information and support they needed. This year we have started to deliver some face-to-face training again, but as service cuts continue there is a growing need for the training we provide to remain online too, with our online sessions regularly fully-booked.
"I'd received information about dementia before but I'd not heard what it feels like to live with dementia — just facts and information about the condition. Having felt down-in-the-mouth, upset, and frightened before, I felt picked up after the training because I knew what I was handling a little bit more, rather than just guessing all the time."
The Support of Players of People's Postcode Lottery
Thanks to players of People's Postcode Lottery, we are able to offer these training sessions for free. This means that we can offer training support to those who need it no matter their financial situation.
Last year, players of People's Postcode Lottery made it possible for us to run 41 training sessions for almost 700 family carers. Over the last 10 years, they've helped us to support nearly 4000 families and friends through these free sessions.

In our 2022 evaluation study* 96% of our attendees said that they had an increased understanding of how to support someone living with dementia after participating in an Understanding Dementia Better session, so the support that we've received from players of People's Postcode Lottery has truly made a direct, positive difference to the lives of people living with dementia.
Because of you, we can support people like Zena, whose entire family joined a session so that they could approach caring for her mum together after her diagnosis of dementia in January last year.
"I found the holistic and person-centred approach incredibly refreshing, positive and inspiring. The trainers were very knowledgeable and approachable and it was great to be able to share experiences with the trainers and other course participants.

"I had expected to learn new information and approaches I could take away and use. However, the focus on supporting meaning and purpose in a person's life has helped me 'see the wood for the trees' again and I finished the session feeling really energised and inspired to try and support my mum differently and hopefully more effectively."
Thank You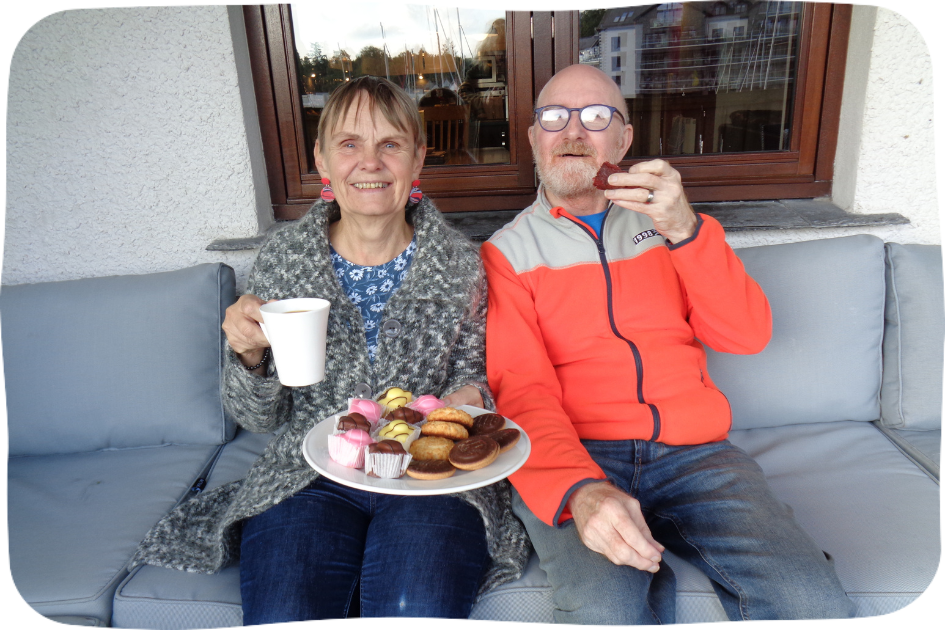 We are enormously grateful to players of People's Postcode Lottery for the work that they enable us to do. Thank you so much for your ongoing support.
Laura Chow, Head of Charities at People's Postcode Lottery, said:
"When a loved one is diagnosed with dementia it can be a really scary time, and leave you feeling worried and overwhelmed. The training that is offered by Dementia Adventure is much needed.
"Our players have raised £3 million to support Dementia Adventure so far. I'm so pleased this support is helping dementia carers at a time when they need it most, so they can better understand the diagnosis and care for their loved ones in the best possible way."
---
Find out more about the amazing support of the players of People's Postcode Lottery
* Cornish & Grey Evaluation, Understanding Dementia Better 2022