Scott and Helen's Story
This year, husband and wife Scott and Helen went on their first supported Dementia Adventure holiday in Kielder, Northumberland, enjoying it so much that they joined us again in the

Lake District

in October.
Scott lives with Parkinson's disease dementia, which is triggered in some people with Parkinson's disease when it spreads through the brain. While Parkinson's disease affects movement, the type of dementia it triggers can affect thinking, memory, and reasoning skills in the person living with it.
Helen struggled to adapt to life as a full-time carer. As well as carrying out personal care for Scott, all the household work fell to her. She missed her freedom, as Scott didn't like being left alone, and missed having conversations and doing things together.
"There's no equality. You can't just sit there and have a coffee and chat about things. You're just two separate people."
When Helen first came across Dementia Adventure while searching online for holidays with carers, she was hesitant.
"The support that was offered suited our circumstances, but I really didn't know what to expect. Scott's specialist had said that holidays were not a good idea, because people can get very disorientated, so I was prepared for the fact that it might be a disaster."
COVID-19 meant the couple hadn't had a break in years, and despite the advice from Scott's specialist, Helen decided to book their first holiday to Kielder.
"I met up with your team for lunch before we went, and it was reassuring because everybody was so lovely. That was really, really good."
As it turned out, the holiday was a complete game-changer. The couple suddenly realised that Scott was much more capable than they had previously thought.
"Scott would smile more and talk more and engage more and do more on holiday. We went on a zipwire at Kielder, and he went on it before me. Had I gone on it before him I would have said to the organisers, 'I don't think Scott should do it.' And Scott wouldn't do the zipwire again but he had this sense of achievement, and he acknowledges it was good that he did it, and he realised he could do more things than he thought he could do. So it's good that you get encouragement to do things that you wouldn't do."
"This is the big difference with Dementia Adventure. They treat people as normal people, and support them in their lives. There are all sorts of different dementias and Alzheimer's and all that. Everyone's different. But they don't want to be treated like babies. They want to be treated with respect."
It wasn't just Scott who benefitted from the holiday — Helen did too. The chance to get outside and exercise was refreshing, and the support that the team gave her was a huge relief.
"It was not having the constant responsibility. Being able to relax. Not having to jump up at mealtimes. Just to be able to sit down and enjoy a meal was a massive thing for me. Not always having to help Scott out of his chair or be the one putting his coat on. Just not having the responsibility, it's just everything. By the end of the holiday I felt like a wife for the first time in a decade, rather than a carer. I felt that very strongly, and I felt more affectionate towards him."
"It was fun doing things together. That was the whole point of the holiday. So, we could do things together but I didn't have the responsibility and I could do things at my own speed and he could do things at his speed. So, that kind of thing is crucial. The enjoyment of both parties."
Having supported time away together made such a difference that Helen booked a second holiday with us.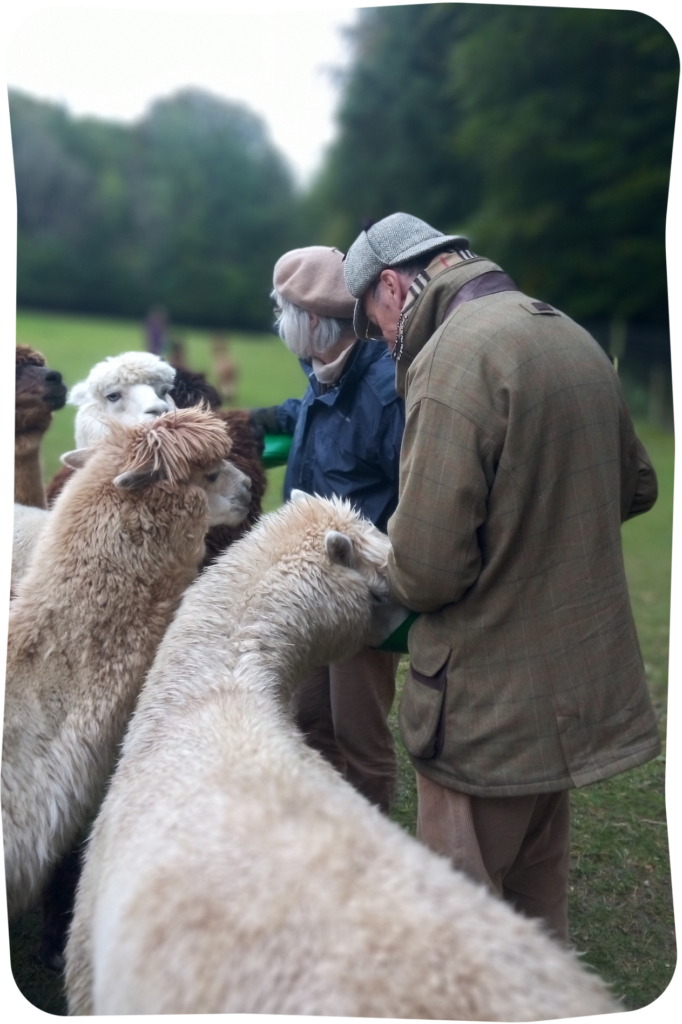 "The reason why we went on the second one was because just before that, my husband had had a really bad time, and I thought, 'Blow the cost. I don't know whether I'll be able to do this next year, and I really want to have these cherished memories I can look back on in case we don't get a chance to do it again.' And to see the smile in your partner, you know, is just so lovely. So it's worth it just for that."
Back at home, although the everyday responsibility of being a carer is still difficult and sometimes frustrating, the holidays have made a difference to Scott and Helen's lives.
"If Scott says, 'Oh, I can't go for a walk, or something, today,' I'll say, 'Look, if you can go on a boat on Lake Derwentwater you can go for a walk.' So, those benefits are ongoing, on a daily basis, even though I don't always realise."
For anyone who's uncertain about booking a Dementia Adventure holiday, Helen has a message.
"These holidays are a lifesaver —Dementia Adventure does everything right. For heaven's sake, go. It's the best thing you could possibly do. It's priceless. It's worth every penny. Go and do it. Don't hesitate. Just go."
---
---
---