Dean & Alison's Story
Ever since Dean was diagnosed with vascular dementia and Alzheimer's, he's missed being able to go on holiday. His trip to the

Isle of Wight

with his daughter Alison and his two grandsons in April meant he could finally do what he loved with the people he loved again, with some help from the

Dementia Adventure Support Fund

.
Dean lives with vascular dementia and Alzheimer's. There are several kinds of vascular dementia, all caused by issues with blood flow to the brain. It can affect concentration and thought speed, inhibit planning and organisation, and cause difficulty with memory and language. Meanwhile, Alzheimer's disease is caused by the build-up of the proteins amyloid and tau in the brain. It affects memory and judgement, and in later stages can affect areas of the brain that control language and sensory processing.
Dean's marriage broke down shortly after his diagnosis in 2019 and his daughter Alison became his main carer.
"It was things like he used to forget his wallet, forget where he'd put his keys, he'd be looking to go somewhere and then forget where he was meant to be going," Alison explains. "He ended up on my doorstep, and that's when adult social services got involved."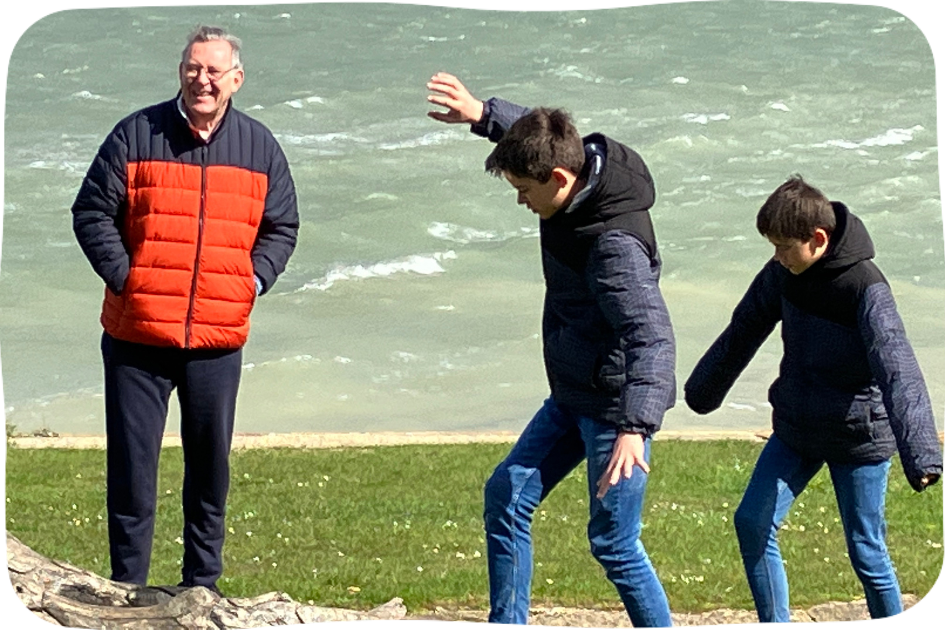 For Dean, it's important to keep busy. Even with the support of Younger People With Dementia and daily professional carers, Alison has found caring for Dean is a full-time job.
"Because it's boredom that causes Dad issues, we try and make sure he's as active as possible. YPWD is brilliant and for him it's like a lifeline, it really is, but I'm still in contact with him every day. I have to organise all his transportation and all the groups for him. On the days he's not at the groups we need to make sure he's got other things to do. He has a carer who helps with lunches and dinners, but even now they still phone me up most days and ask me to sort things, so I don't have a day that goes by that I don't have to do something. It's hard because I have a young family and they take up a lot of time, so it's hard to juggle all the different balls."
Dean also missed his old life, where holidays to Tenerife were one of his greatest pleasures.
"Dad was so desperate to go on a holiday, but I was wary about travelling in an enclosed space like an aeroplane with people who don't understand his issues, because he can do things that are inappropriate."
So when one of the leaders from Dean's YPWD group emailed to tell them about Dementia Adventure, Alison knew it was a chance to bring some of that old joy back again without the anxiety.
"I loved the idea of having the extra support, because I knew I wasn't alone."
Together, funding from adult social services and from the Dementia Adventure Support Fund made the holiday financially possible.
"I was having a conversation with Catherine, your Head of Adventures, about how we could fund it, and our adult services guys said that they could put the funding they usually give to our 12-hour carers towards the holiday that week. Then the Dementia Adventure Support Fund made up the deficit, as well as me putting some in too."
One of Alison's main priorities on holiday was avoiding any negative triggers for Dean.
"I did have concerns about appropriateness with Dad. It can be really embarrassing and difficult. Jesse and Jill were fantastic, they were aware of what Dad's triggers were and would take him out of that situation to do something else. It was always diffused very quickly — and Dad didn't flare up the whole time."
With that worry taken care of, the family could focus on enjoying the holiday to the fullest.
"It was a great opportunity for Dad to go away with the boys, and it was just nice to have a week where we were all together and I didn't have to worry about things so much, knowing he would be entertained the whole week. He was quite reserved at first but he became chattier as the holiday went on. Just watching him enjoy himself was one of the highlights, to see that he was so happy living life, and the boys loved spending the week with him. They have a very close bond anyway and the boys tend to bring the best side out of Dad, so it was just really lovely to see them all having a good time together.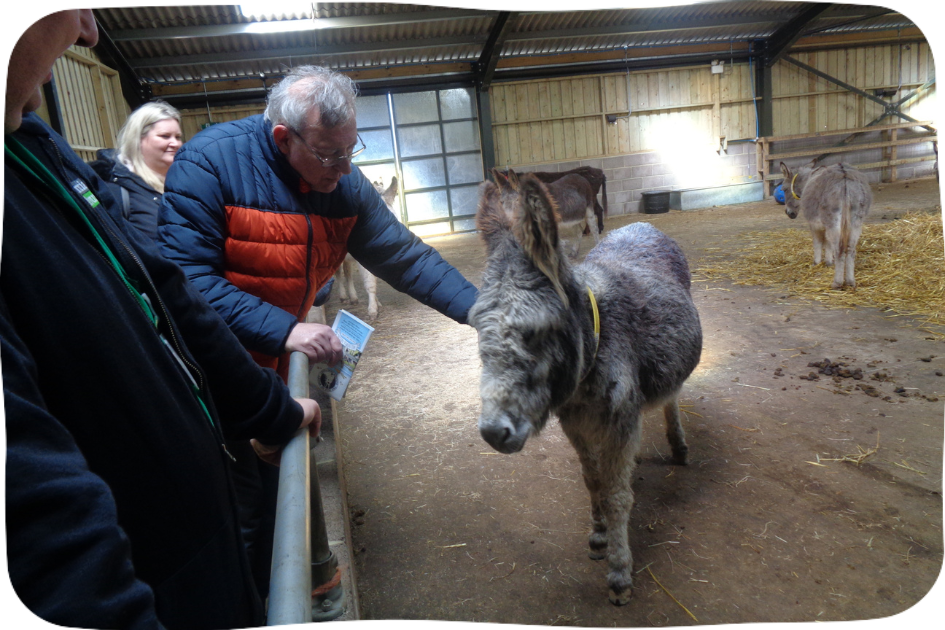 "The three of them were much more relaxed by the end. And it was nice not having to cook!
"Dad loved the donkeys in the donkey sanctuary. He purchased a keyring with two little donkeys on it that he keeps on him now, and whenever anyone goes to see him he says, 'Look at my donkeys!' It's his way of remembering going. He absolutely loved it."
Spending time with Dean where she could focus on him rather than on organising all the little aspects of his life helped Alison gain a deeper understanding of his needs.
"The holiday made me a lot more aware of how much he's deteriorated or the things he can no longer do, so it did highlight where he's got to have carer attention."
And Alison had a conversation with Adventure Leaders Jesse and Jill that was life-changing for Dean.
"I was explaining about Dad's situation and the problems we were having with the care company. Jesse said to me, 'Have you spoken to social services about your dad having his own place and a live-in carer?' I had never thought about it before.
"Since coming back I mentioned it to social services and Dad has just been approved for a two-bedroom house with a live-in carer. Everything will be changing over the next two weeks. For him it's so important because he'll have more freedom and a really good carer with him all the time, he'll be closer to me in terms of location, and we won't be worrying so much because his current home is a facility with a lot of flats and a lot of people, and they can sometimes trigger Dad. This way he's got his own space and he's going to have a garden.
"It wouldn't have been something I ever thought we could do if Jesse hadn't mentioned it. It's going to be a massive change for the good."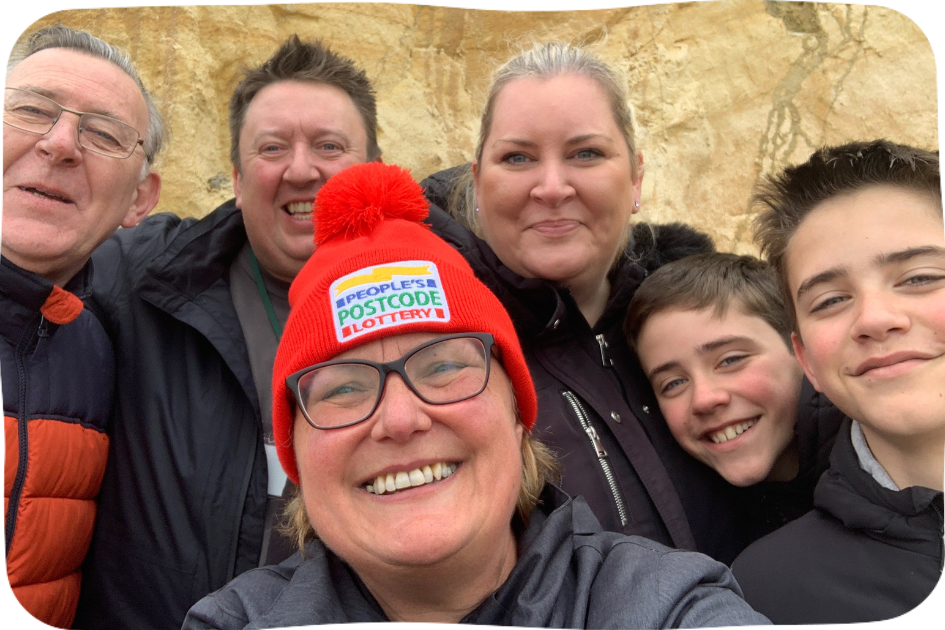 ---
Holidays shouldn't stop just because of a dementia diagnosis. We believe that with the right support, anything is possible. If you or someone you know is in need of a break like this, why not take a look at this year's holidays?
As a charity, we offer our holidays on a not-for-profit basis. The price you pay does not include any of the charity overheads or running costs; we meet those with the help of our funders. This enables us to reduce the price of all our supported holidays and make them more affordable than they otherwise would be. We also subsidise our holidays by a minimum of 30%. However, if the price of our holidays is still out of reach we may be able to help — take a look at our Funding Your Holiday page to find out more.