Did you know that just 15 minutes of engaging with nature is

good for your health and wellbeing

? And this is

especially true for people living with dementia

!

Research shows

that connection to nature can improve sleep, communication skills, memory, and mood, while also reducing anxiety and agitation.
Connecting to nature doesn't have to involve day trips to National Parks or mile-long hikes. Nature can be found close to home, or even inside your house! With this in mind, here are our top tips for how you and the person you care for can connect with nature — right on your doorstep.
Super Simple
1. Spend some time at the window
Your window is literally a little portal to the outside world. Make it a tranquil space to be by ensuring that you can get to it easily, maybe even permanently placing a chair near it to make it an inviting space to relax in. Try taking and making phone calls by the window, and hang a bird feeder nearby to encourage natural activity within eye's reach.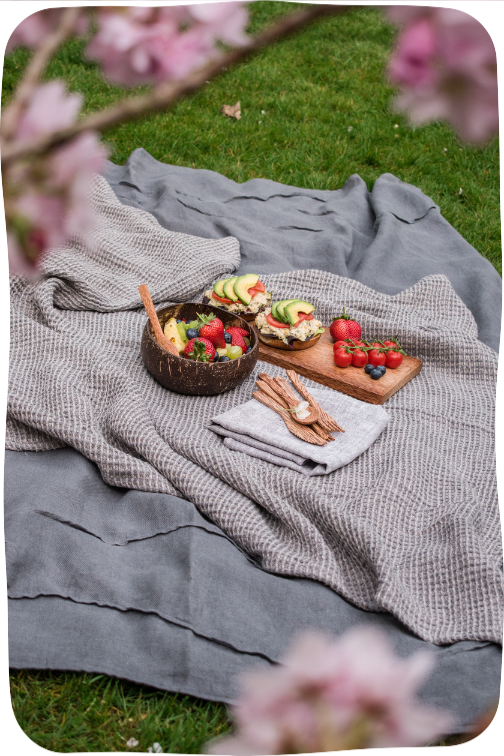 2. Take your activities into the garden
In sunny or warm weather, try taking everyday activities outside into your garden. Make a habit of having a cup of tea outside, or even taking breakfast or lunch out there if you have the space. The garden is also an excellent place for reading, stretching, or listening to music.
3. Surround yourself with nature sounds
Use the BBC Sounds app, Spotify, or YouTube to search for nature sounds like birdsong or rainfall. Listen while you complete everyday tasks, or just sit down for a few minutes and let your brain focus on what you're hearing.
A Little Pre-Planning
1. Go on a natural treasure hunt
Everyone knows going on a walk is one of the easiest ways to get out and about, but you can enhance your interaction with nature by turning a walk into a treasure hunt! Choose a category of nature that you're interested in and keep a lookout for how many different species within that category you can spot throughout your walk.
For example:
Birds
Flowers
Insects
Cloud shapes
Take a picture of each 'treasure' that you find, so that you can go back through the photos later and talk about them with the person you care for.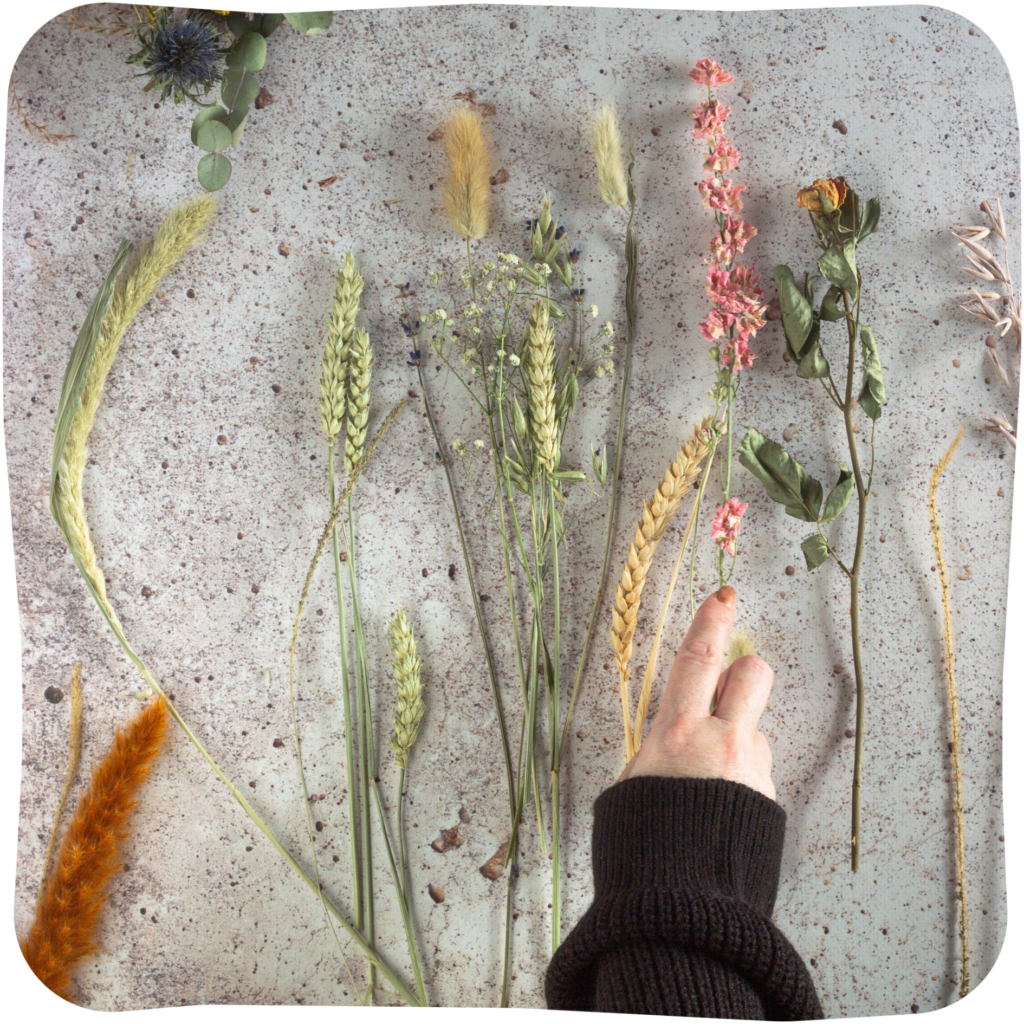 2. Pop into your local garden centre
They're lovely to walk around and often have a café where you can stop for a mid-morning or afternoon treat. You could even pick up a little indoor plant to keep on a side table or the kitchen counter, as a way of bringing some nature home with you.
3. Make a nature box
We know it's not always possible for people living with dementia to get outside every day. When going outside becomes difficult, don't give up on interacting with nature! Instead, bring the outside in by making a nature box.
Ongoing Activities
1. Start a nature journal
Every outing you make is an opportunity to connect with nature. When you get back from a walk or a visit to the park, sit down and make a note of what you saw, heard, and smelled while you were out. Take pictures and write descriptions for them, so that you can look back at outings and remind the person you care for about what you did and when.
A nature journal can also be for your own personal use as a carer, to keep track of the daily joys that you come across in nature. Record how they made you feel at the time, and pay attention to any differences in your feelings before you left the house versus returning home.
2. Grow some plants
Whether you love flowers or fruits and vegetables, starting an active gardening plot is the ultimate way to get into nature on your doorstep! Grow plants that are well-known, check and care for them regularly, and observe the changes through the season. You could plant runner beans, tomatoes, pumpkin, sunflowers, or sweet peas.
You can grow plants even without a big garden. Plants can be grown in pots inside conservatories, in window boxes, or even as a little herb garden on the kitchen windowsill.
3. Join a nature-based community group
Search out nature-based groups operating in your local community — you'll probably discover that there are a great many of them that you've never even heard of before. Local walking, hiking, birdwatching, and gardening groups are all common and are often free or cheap to join.