It's no secret that Dementia Adventure are huge advocates of getting outdoors, but we know it's not always possible. When going outside becomes difficult, don't give up on interacting with nature! Instead, bring the outside in by making a nature box.

What is a nature box?
A nature box is simply a container that you fill with bits and bobs from the natural world. This can be anything you find while out and about!
What is the benefit?
Research shows that connection to nature and outdoor activity is good for everyone, but for people with dementia, it has significant wellbeing benefits, including increased sleep, appetite and communication skills, and decreased anxiety, stress and agitation.
Our physical, emotional, and mental wellbeing is all impacted by the connection we have to nature. It can calm our stress levels, as well as increase our creativity, empathy, and our sense of wonder, and improve our social interactions and communication. Even small connections with nature can help reduce feelings of loneliness, isolation, and anxiety, and bring significant health benefits.
What is the purpose of a nature box?
The purpose of a nature box is to bring the outside world into your home, and to enable people to interact with nature without having to go outdoors. The items in the box can help the person handling them to reconnect with their childhood, connect with their seasonal surroundings, and engage with things and activities they love (especially if they can no longer spend time on them). Nature boxes can be an especially effective idea if your loved one with dementia cannot, or finds it difficult to, leave the house. If the person you're caring for is still able to get out and about then a look inside your nature box could be a wonderful motivator for heading outside. It could also be a good stimulus to introduce on days where leaving the house could be more challenging, such as when the person you care for is feeling very tired or when the temperature outside is particularly hot or cold.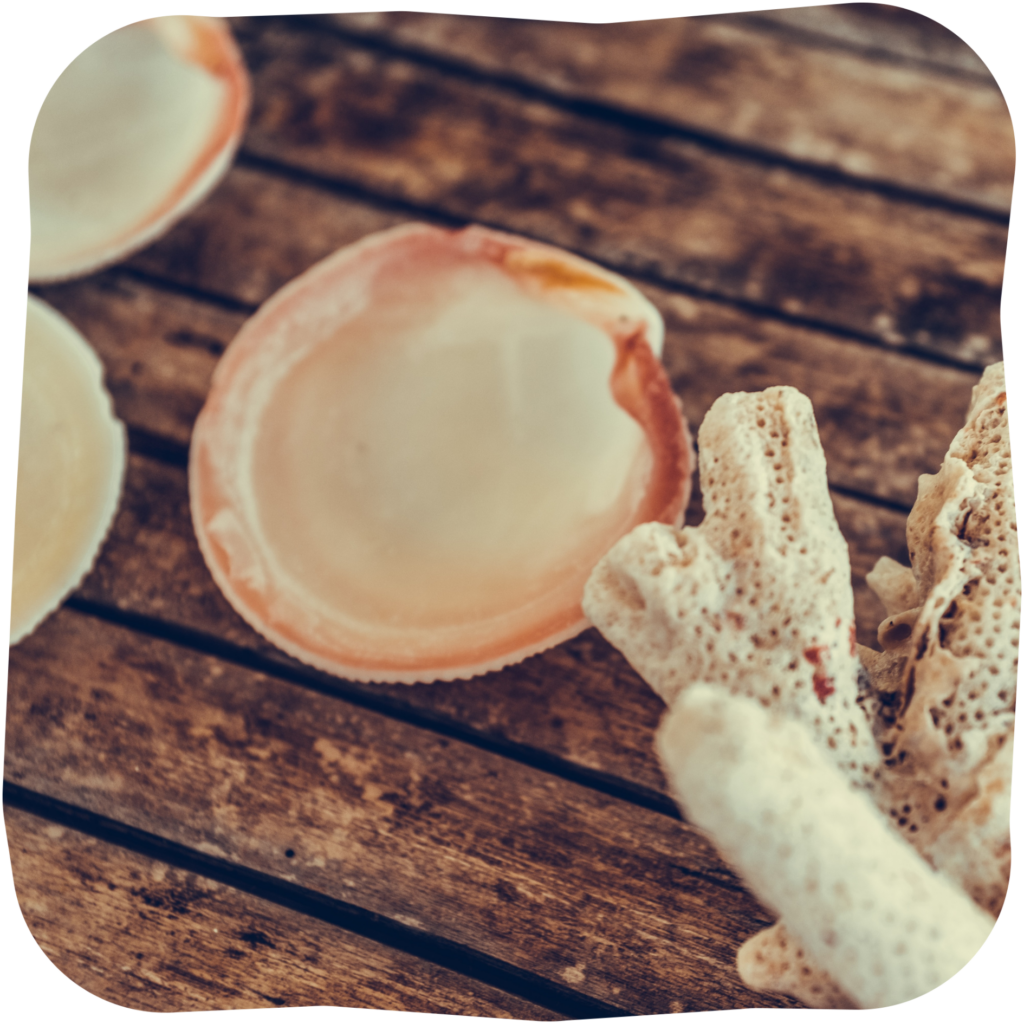 Use your nature box in a way that suits your needs and the needs of the person you support. It might steadily change and grow according to what you find and swap in and out, to be interacted with on a regular basis. Or some people build nature boxes as presents for special occasions; if someone living with dementia loves the seaside, a nature box filled with shells, dried seaweed, and a little jar of sand could make a beautiful birthday present.
How exactly do I make a nature box?
Creating a nature box doesn't have to be complicated or time-consuming!
Step 1
Choose a medium-sized container. This can be as simple as picking out an old shoe box and designating it 'the nature box'. If you want to and have time, you can decorate it to reflect its contents and purpose; perhaps this could be something to do with the person you care for, if they're interested in arts and crafts.
Step 2
Fill your container with objects from nature. How you fill your nature box is up to you. You could make a day out of collecting the items by going on a trip or taking a walk, or you can keep an eye out for interesting objects whenever you find yourself outside — on your daily walk, on your way to the shops, or during time in the garden.
Some common examples of things you might see and pick up could be:
Conkers or acorns
Seeds
Pinecones
Leaves
Twigs
Pieces of bark
Stones
Shells
Dried honeycomb
Bark
Flowers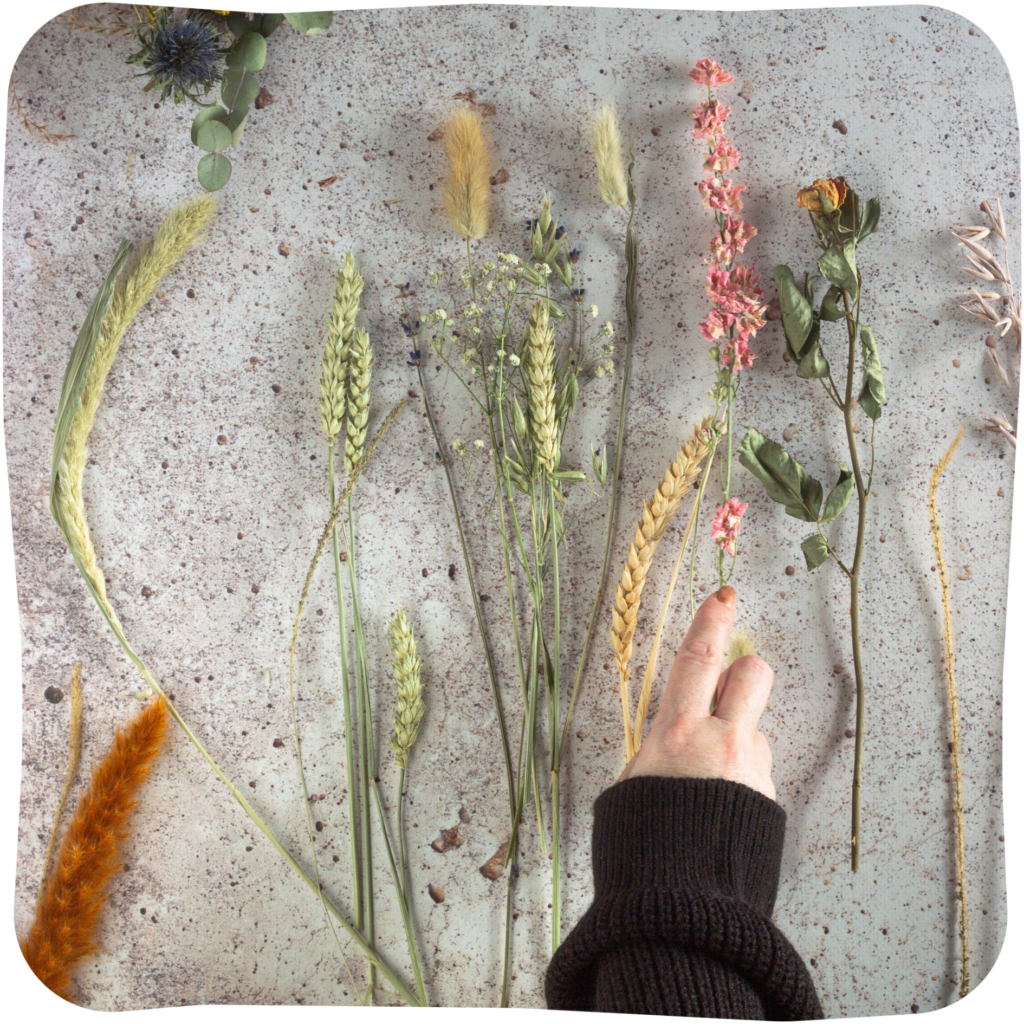 We all connect to nature differently. Maybe the person you care for loves flowers; try filling their nature box with lots of different species of flowers. You could include whole flowers, collections of petals, or even dried flowers. Pick their favourites, or think about what types of flowers they would most commonly have seen around them while growing up. 
Or think about what someone would have been exposed to in their back garden, favourite outdoor space, or local park when they were small, and fill your box with objects that are reminiscent of that place.
Things to watch out for
You're the best judge of what's best for the person you support; please bear in mind that sharp objects could pose a risk for some people, as could glass jars used to hold items if they are smashed. Please also beware of and stay away from any poisonous species of flowers, plants, and mushrooms that are native to your area.
If you decide to make a nature box, tag us on social media! We would love to see your project come to life:
If you would like to learn more about the benefits of nature for people living with dementia and how to access them, our free online Understanding Dementia Better sessions are a great place to start! 
During the two-hour session, our expert training team will support you to understand dementia better, offering you small and easy steps that can make a big difference.